RESOURCES: COVID-19 Pandemic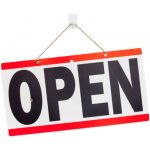 The Chamber offices is now open. For the safety of staff and guests we ask that upon entering the Chamber you:
Use Hand Sanitizer
Wear a mask when possible
Observe physical distancing guidelines (6ft apart)
Avoid congregating in one area
Keep meetings to a minimum of 4 people
We ask that you not enter if you are experiencing any symptoms or have been exposed to someone who tested positive for COVID-19 in the past two weeks.
The Columbus Area Chamber of Commerce has been serving this community since 1890. Since its founding, the Columbus area has endured its share of economic challenges and it has always bounced back. While the economic fallout of the COVID-19 pandemic creates great uncertainty, I'm confident in our community's resilience.
The Chamber is doing its part to make sure the business community rebounds. As soon as we realized the severity of the pandemic, we responded in the following ways:
• Offered 25 webinars, attended by 680 people, on topics such as SBA loans, CAREs and FFRCA , and health safeguards for reopening.
• Distributed weekly updates, to keep our members informed on federal, state and local stimulus programs, as well as important health safeguards and best practices, resulting in an email open rate that is 17% higher than the industry average.
• Represented you on collaborative teams such as the Emergency Childcare Task Force, Coordinated Community Response Team and the COVID-19 Community Task Force.
• Surveyed more than 100 employers throughout the spring to gauge the impact of the work-from-home orders and business closures.
• Created and promoted 19 promotional videos for businesses forced to change their business models.
• Distributed more than 100 reopening signs to notify employees and patrons of the safeguards businesses were implementing.
As you can see, just like you, the Chamber learned to adapt. In doing so, we made difficult decisions to cancel three of our popular signature events. Our ticketed events contribute nearly 40 percent of our budgeted revenue. Unfortunately, we were not allowed to receive funds from the popular Paycheck Protection Program because of our tax status as a 501c6 organization.
Now, more than ever, we need your continued support to ensure that the Chamber will be around for the next 130 years. We ask that you renew your annual membership, consider program sponsorships, and purchase tickets to future events. Together, we will get through these uncertain times.
Details Mayor Holcomb's Back On Track Indiana program.
If your small business needs Personal Protective Equipment (PPE), visit the Marketplace to place your order.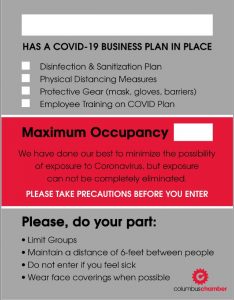 One of the guidelines for reopening Indiana is to clearly display your plan to fight the spread of Coronavirus. We've made a poster that you can fill out and hang in your window indicating that you have taken the basic steps for consumer safety. Simply download and print the poster and fill in your information. This format will also allow you to update your occupancy count as we move through the phases.
Luna Language Services has gathered translated materials with information from national and local organizations.
Ensuring emergency communications are accessible to the limited English proficient (LEP) population and Deaf or hard of hearing community is especially vital during times of crisis.
SBA Resources
Applications & Other Resources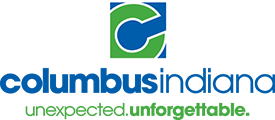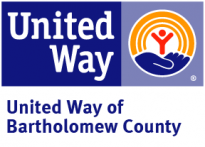 Local United Way Relief Fund

Columbus Regional Hospital
Additional Suggested Contacts & Readings
Guidance for Businesses
Economic Analysis
State of Indiana