RESOURCES: COVID-19 Pandemic
Click the stages below to get the details of each stage of Mayor Holcomb's Back On Track Indiana program.
If your small business needs Personal Protective Equipment (PPE), visit the Marketplace to place your order.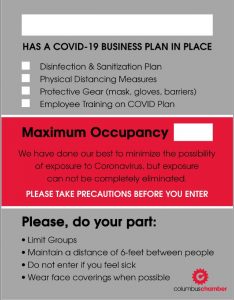 One of the guidelines for reopening Indiana is to clearly display your plan to fight the spread of Coronavirus. We've made a poster that you can fill out and hang in your window indicating that you have taken the basic steps for consumer safety. Simply download and print the poster and fill in your information. This format will also allow you to update your occupancy count as we move through the phases.
Luna Language Services has gathered translated materials with information from national and local organizations.
Ensuring emergency communications are accessible to the limited English proficient (LEP) population and Deaf or hard of hearing community is especially vital during times of crisis.
SBA Resources
Applications & Other Resources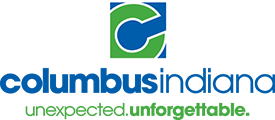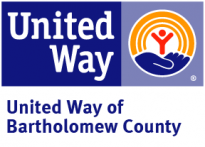 Local United Way Relief Fund

Columbus Regional Hospital
Additional Suggested Contacts & Readings
Guidance for Businesses
Economic Analysis
State of Indiana