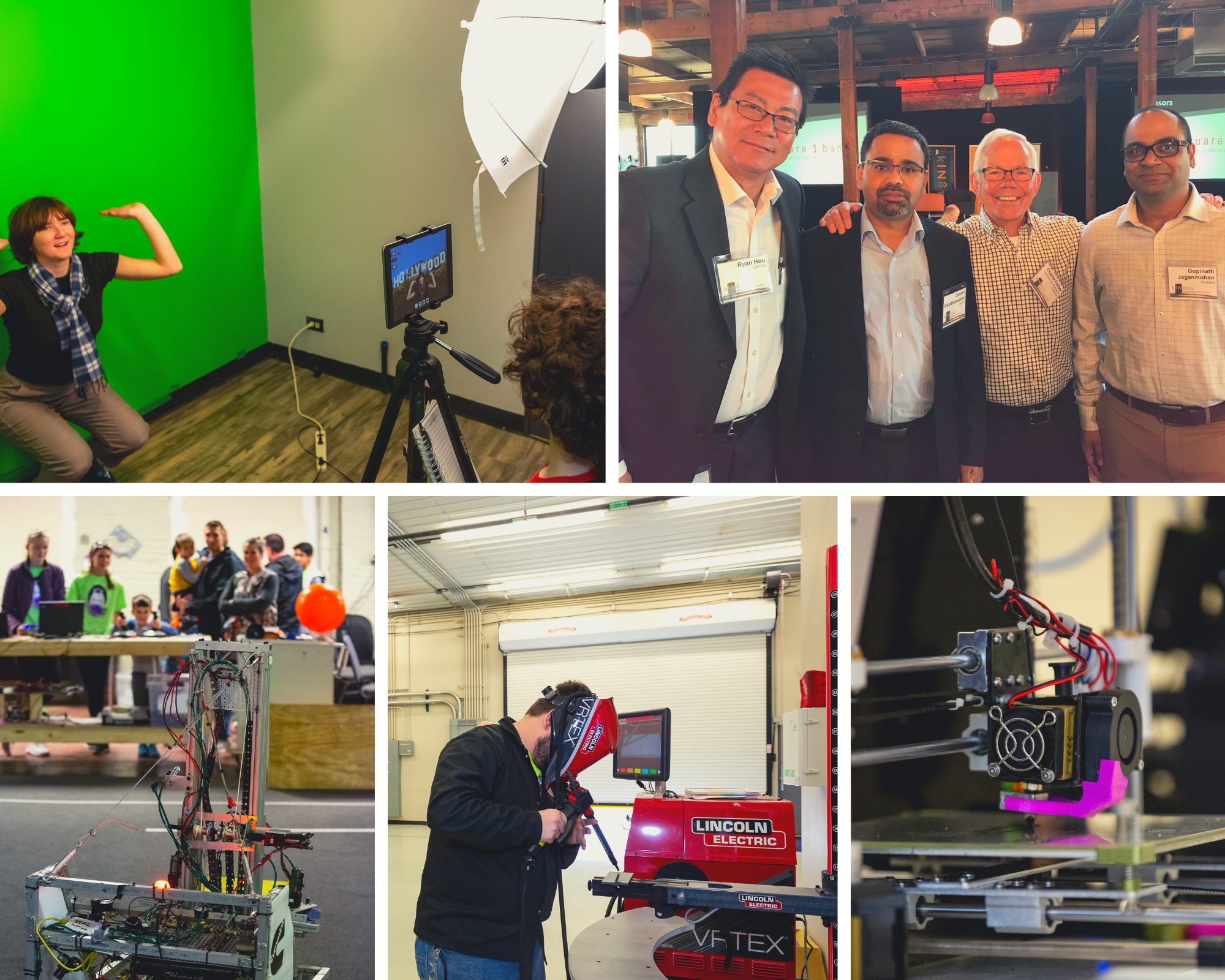 We're building a more entrepreneurial community. We foster innovation and entrepreneurship, by offering affordable office space, educational programming, one-on-one mentoring, and access to early stage venture capital. Attend one of our engaging events for startups.
MAKERSPACE INFORMATION
A group of dedicated volunteers has proposed the creation of a makerspace on the Columbus Airpark Campus. Read the proposal and check out the slide deck. Want to get involved? Email Bryan Rushton. 
Whether it's the proposed makerspace or the Fish Tank at 500 Franklin, we need places where "good ideas swim around." One way is to create spaces where innovators can work. Learn more about the proposed makerspace.  Want to get involved, email Cindy Frey.
Caffeinated conversation one Friday per month via Zoom at 8 am. Hear an expert or entrepreneur gives guidance and answers your questions. Free and open to all. Guests speakers are listed here.
We hope to resume in person events mid-late 2021.
We're building a regional ecosystem for entrepreneurs. Velocities is a regional partnership with Elevate Ventures and The Mill based in Bloomington.  Together, we can offer one-on-one mentoring, early stage capital and educational programs.