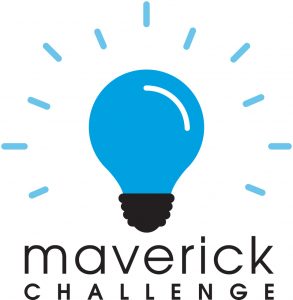 WHAT IS THE MAVERICK CHALLENGE?
The Maverick Challenge is a high school business planning competition for high school students in Southern Indiana that aims to further develop the innovative spirit of our region by reaching out to high school students and showing them viable career opportunities through entrepreneurship.
The program began in 2008 and has awarded well over $100,000 in prize money to students.
If you are a student and have thoughts or dreams of one day starting your own business, this Challenge is for you.  If you are interested in participating in this competition, visit the registration page.
The curriculum is designed to prepare students for the statewide pitch competition, Innovate WithIN, where students have the opportunity to collaborate with world-class innovators and compete from prizes such as such as $25,000 in seed funding, up to $10,000 in tuition to any Indiana college, and additional prizes worth $5,000.
Participating Counties:
Bartholomew, Dearborn, Franklin/Ripley, Jackson, Jennings, Monroe, or Scott