Columbus Young Professionals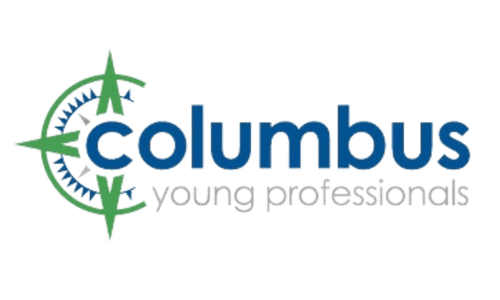 Columbus Young Professionals (CYP) is an exciting program hosted by the Columbus Area Chamber of Commerce, dedicated to empowering and connecting young professionals in our vibrant city. Whether you're new to the workforce or a rising star in your industry, CYP offers a supportive network and valuable opportunities for personal growth, career advancement, and community involvement.
Columbus Young Professionals is committed to fostering a dynamic community of emerging leaders by providing
engaging social gatherings, professional development resources, and meaningful volunteer experiences.
We strive to cultivate connections, inspire growth, and make a positive impact in Columbus and beyond.
Social Gatherings: Join us for casual evenings of networking and socializing. Build lasting connections with like-minded professionals in a relaxed and friendly environment. These events provide the perfect opportunity to unwind, expand your network, and have fun!
Professional Development: Enhance your skills and knowledge through our carefully curated professional development workshops and seminars. Gain insights from industry experts, learn best practices, and acquire the tools you need to excel in your career. Our engaging sessions cover a wide range of topics, including leadership, communication, personal branding, and much more.
Charitable Volunteerism: Make a difference in our community by participating in our impactful volunteer activities. We believe in giving back, and together we can create positive change. Join us as we collaborate with local nonprofits and organizations to support causes that align with our values. Engage in hands-on volunteer work and experience the joy of making a meaningful impact.
NEW PROGRAMMING FOR 2023
Sponsored By:
You must be a registered member of CYP to attend any of the programming events.
Social - Picnic in the Park | 7/18/23 @ 5:30pm at Mill Race Park
Join us at Mill Race Park for a "Picnic in the Park" There will be yard games, food and drinks, and networking.
Professional Development - Session 4 with LBC | 8/15/23 @ 5:30 pm
Amber Fischvogt with Civic Lab will give an introduction to Leadership Bartholomew County and how Young Professionals can sign up for the 2024 class.
Social - United Way Day of Caring | 9/19/23 @ 5:30 pm
Professional Development - Session 5 with Kirr, Marbach & Co.  | 10/17/23 @ 5:30 pm
Roger Lee and Zach Greiner will share "Investing 101" - What is the difference between a stock and a bond? Why is compounding so great?
Social - Bowling | 11/21/23 @ 5:30 pm at Columbus Bowling Center
Social - Holiday Party | December 2023
Columbus Young Professionals (CYP) is  a program of the
Columbus Area Chamber of Commerce.